FOUNDERS The Oberai School of Integrated Studies, THE OASIS, is an education venture pioneered by Sh. Rakesh Oberai and family in Dehradun with the aim of fulfilling the need for a Day- boarding school that provides a holistic all-round (integrated) education to children. The promoters of the OASIS are the well renowned Oberai family established in Dehradun by Shri Sardari Lal Oberai in the year 1947. The family, while promoting entrepreneurship, has also actively involved itself in social causes, in the fields of education and health for the under privileged.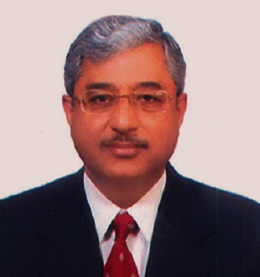 Mr. Rakesh Oberai
Mr. Rakesh Oberai is an Engineering Graduate from University of Roorkee (now IIT Roorkee), and has been engaged in the family business for the last 44 years. With impeccable business credentials. He pioneered the diversification of the family business in the year 1985 into the automotive dealerships and possesses the rare blend of technical education, business acumen and organizational capabilities. His personal as well as financial contribution to social, religious and public welfare activities, is well known.
Some of the eminent bodies that he is associated with are: –
Chairman: Confederation of Indian Industry, (CII) Uttaranchal Uttarakhand State Chapter. (2009-10)
President: Shri Sanatan Dharam Dharmarth Samiti, Geeta Bhawan.
President: Chinmaya Mission, Dehra Dun.
Past President: Mahadevi Kanya Pathshala College Society. MKP College is the oldest and biggest girls' college Of Uttaranchal providing education to the girls since 1901.
Secretary and Treasurer: The Himalayan School Society. The Society has established the Him Jyoti School for providing free boarding and education to bright girls from impoverished families of Uttarakhand. Shri Sudarshan Agarwal, former Governor of Uttarakhand and Sikkim established it. Shri Oberai is the Secretary since its inception in the year 2005 and overseas the running of the School.
Managing Trustee: Information Technology Institute for the Tribes of India. The only Institute of its kind in India for Providing Free of Cost education including Information Technology education to the tribal Children of India.
---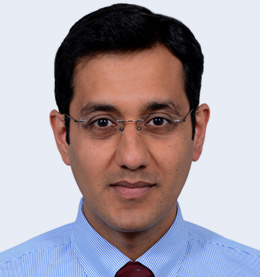 Mr. Raghav Oberai
Mr. Raghav Oberai, is an alumni of the prestigious The Doon School, and has graduated in Mechanical Engineering from Manipal Institute of Technology, Manipal. He was selected on-campus by TATA MOTORS as a Graduate Engineer Trainee (GET) and underwent training in their Jamshedpur/ Pune Plants. With an MBA from The Indian School of Business, Hyderabad, he was selected to represent the College for an exchange programme to Kellogg School of Management, Chicago, USA. In 1999, he joined the family business of Automobile Dealerships. Under his leadership, the Tata Passenger Car, the Tata Commercial vehicles, Honda Cars and Renault Cars dealerships have grown to establish the highest market share and customer satisfaction levels in the Garhwal region of Uttarakhand. He is an avid gardener, enjoys painting and swimming and has kept his passion for nature alive through his pursuits in horticulture and dairying.