FACILITIES
A school is not just a building where students go to learn. It is an institution that plays an essential role in developing a child's mind and body. Their beliefs and habits sprout from the surroundings they stay in. So, it becomes of utmost importance that a school should offer a child with all the facilities that are important for a child's all-round growth.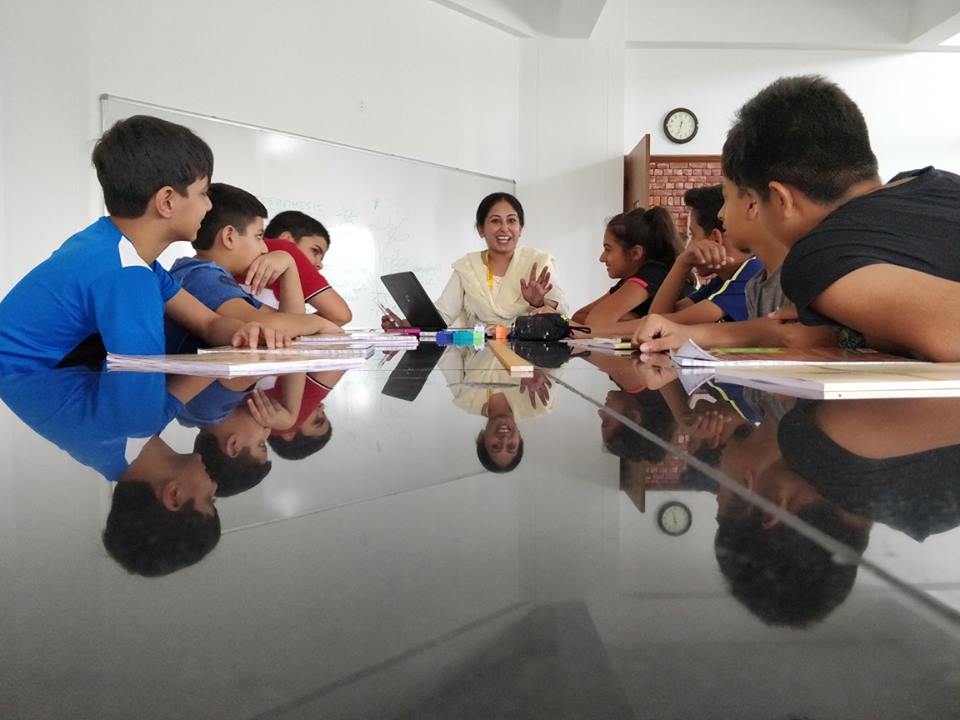 DAY BOARDING
We offer a day-boarding system to the students so as to give them sufficient time to explore all the activities that the school has to offer. Much of the academic rigor is taken care of at school to ensure children spend quality time at home with family.
---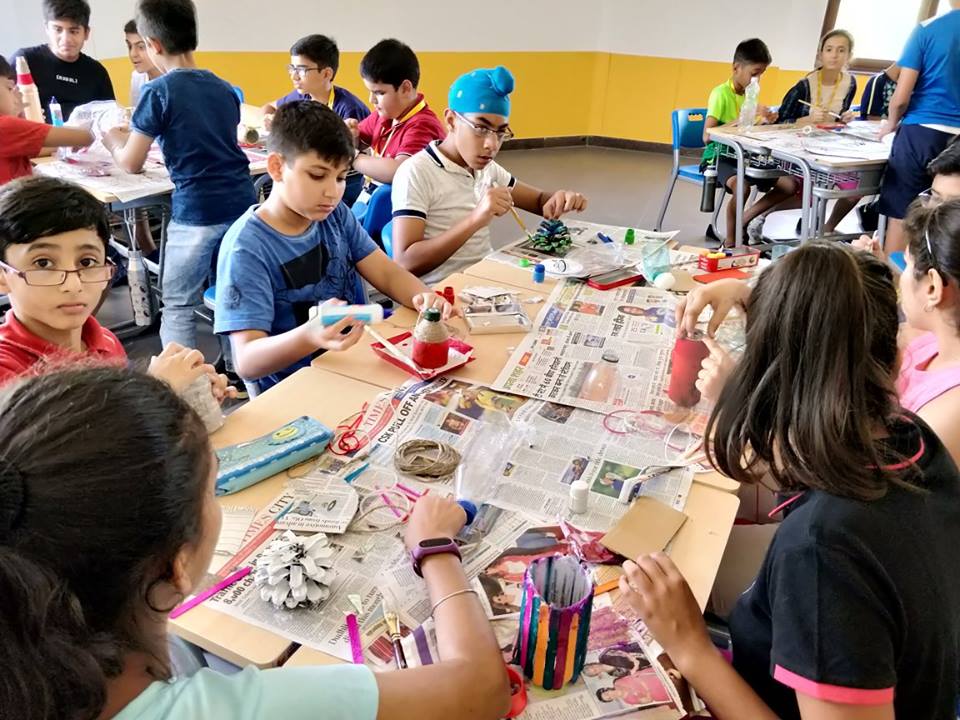 CO-EDUCATIONAL
The OASIS is a co-educational school. We believe that co-education will better prepare the students to succeed in post-secondary education and to eventually enter the workforce. Working together in the classroom and on homework assignments provide boys and girls an opportunity to know about each other's perspective and provides a level field for each to learn.
---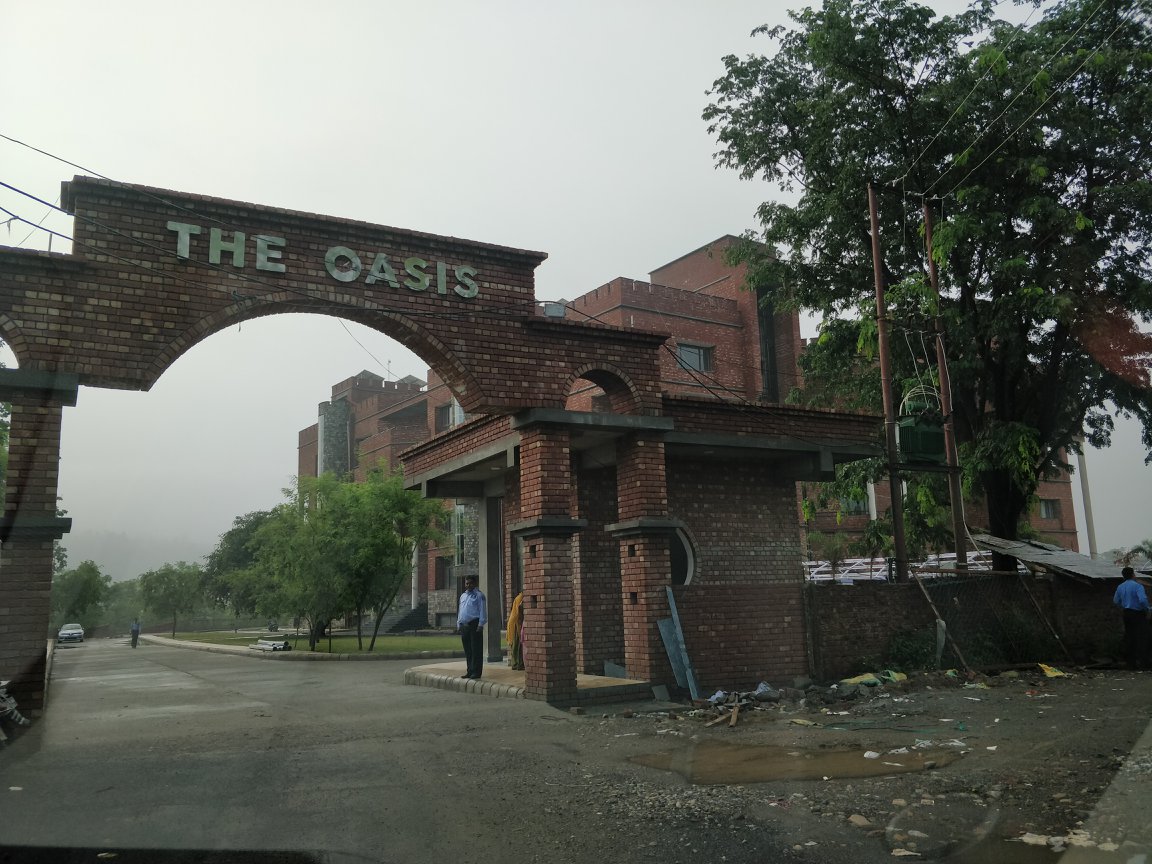 AFFILIATION
The OASIS is affiliated to the Council for the Indian School Certificate Examination (CISCE), New Delhi. The school follows a curriculum that makes sure that the students are not only focused on studying from the textbook but know what is going around in the world and the society. We have launched an International Board alongside at the opportune time – Cambridge Assessment International Education.
---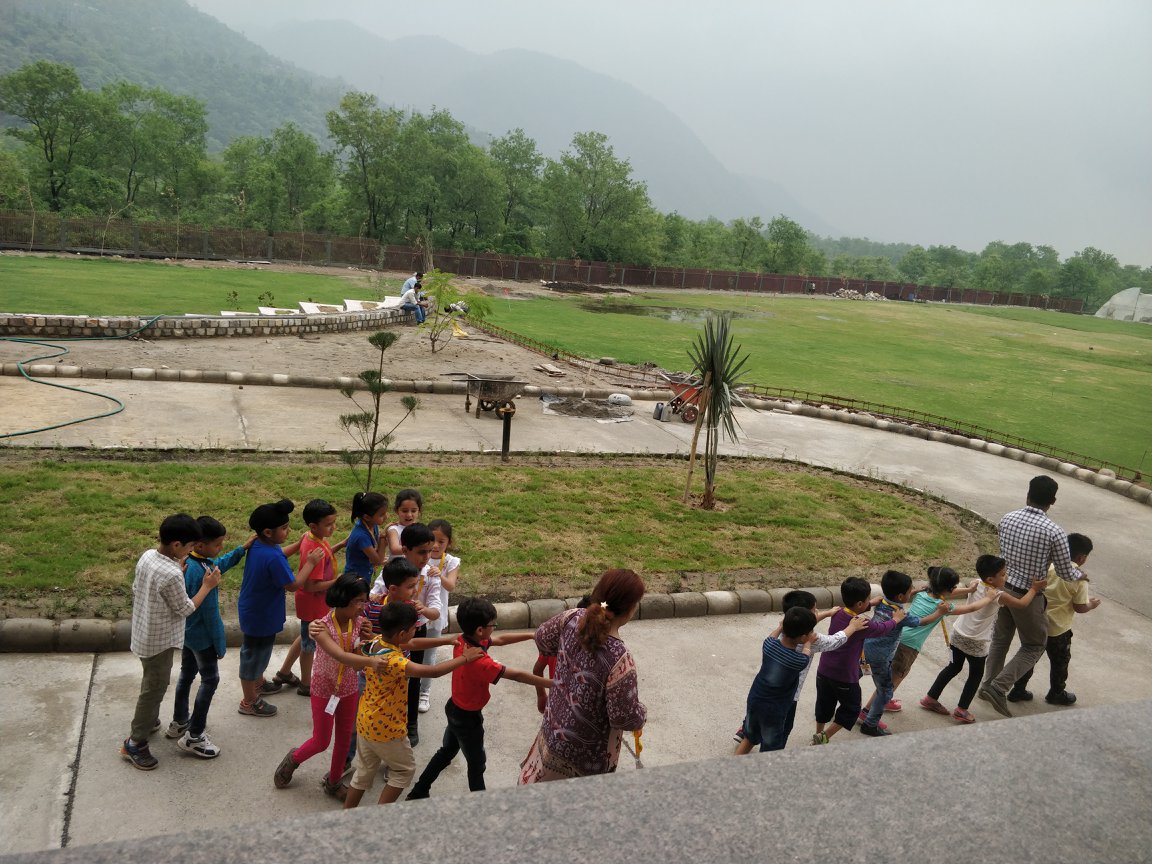 CAMPUS
The environmental conditions play a pivotal role in the education of a child. The OASIS has a sprawling campus surrounded by nature which creates an apt surrounding for children to learn. With the Song river flowing on one side, three sides of forest area and a clear view of the Mussorrie hills, the children will have a serene environment that they will cherish and strive to preserve.
---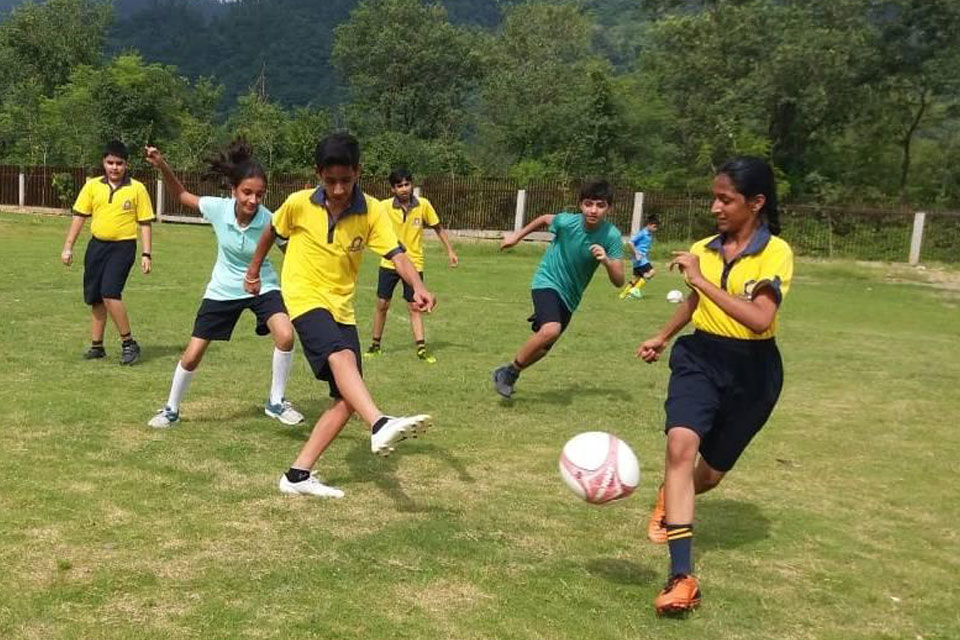 SPORTS
For the physical well-being of the children, we have a number of sports facilities. We offer a range of out-door facilities like a 400m running track, a cricket/football field, a tennis court, a 25m swimming pool and basketball courts, as well as indoor sports like table tennis, badminton and squash. We believe that it is necessary to break the continuity of studying to relax the body and mind of a child.
---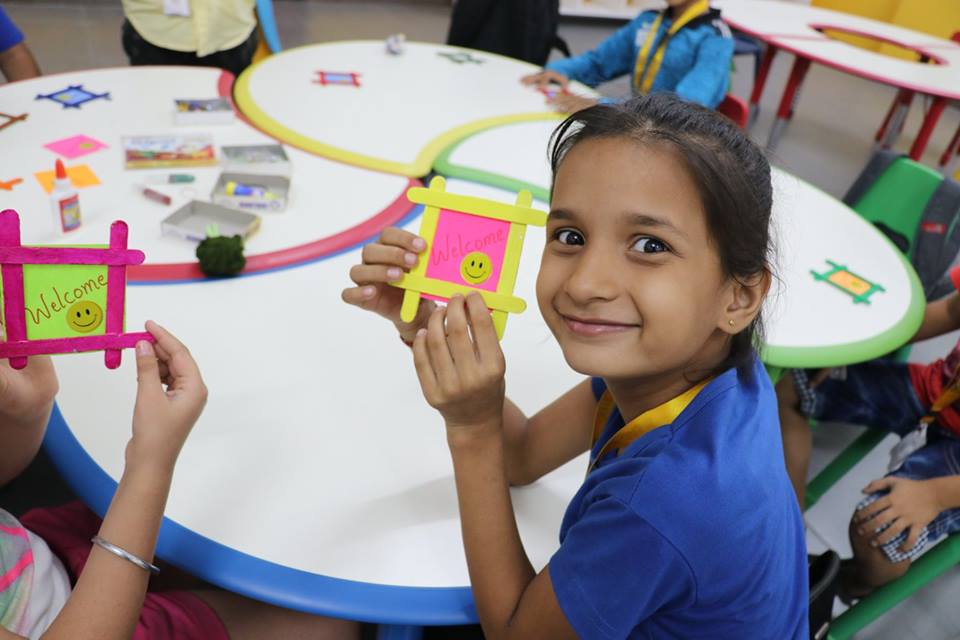 CO-CURRICULAR ACTIVITIES
Every child is talented. To help the child in finding that special talent, we have integrated activities like art, dance, dramatics and public speaking in the curriculum of each class to ensure overall development of the child. The child is engaged with relevant activities other than academics. An engaging programme on environmental awareness awakens the symbiotic relation we share with the environment and instill the need to nurture it. Students are engaged in Community Service, Social Entrepreneurship and environment protection initiatives. Adventure and excursions closely connected with nature is part of our curriculum.
---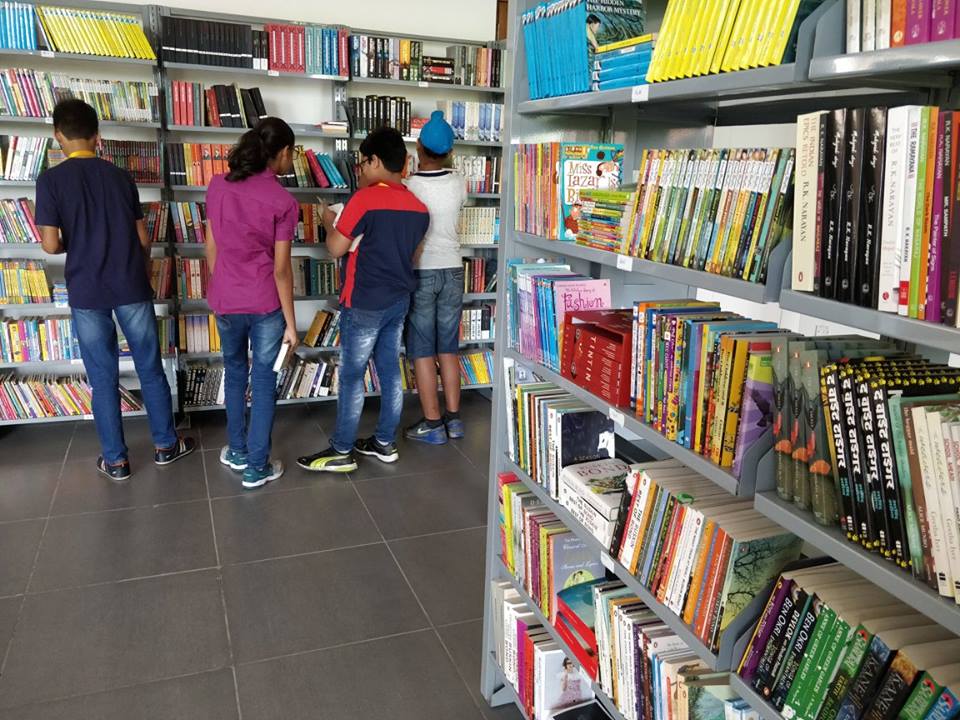 Library
The OASIS is the first in Dehradun to host an e-library. There are over 10,000 e-books besides the numbers on the shelves. The library is a book lovers' paradise with novels, magazines, encyclopaedia and subject-specific books too. The supportive librarian is ever willing to offer a helping hand to students who want to use the library. There is also a story telling area for the Ankuram sections. The Library also runs a Book Club for those inclined towards writing in reviews and discussing authors. Ankuram teachers are encouraged to organise small reading groups and class Library with student personal book borrow and exchange programme.
---
Resource Centre
The resource centre is well equipped with modern up-to-date all-in one state of the art equipment. The Internet facilities and e-learning platform is supportive for all students. Visual arts, graphics, photography and publications are areas beyond academic hours where students learn and express their creativity.
---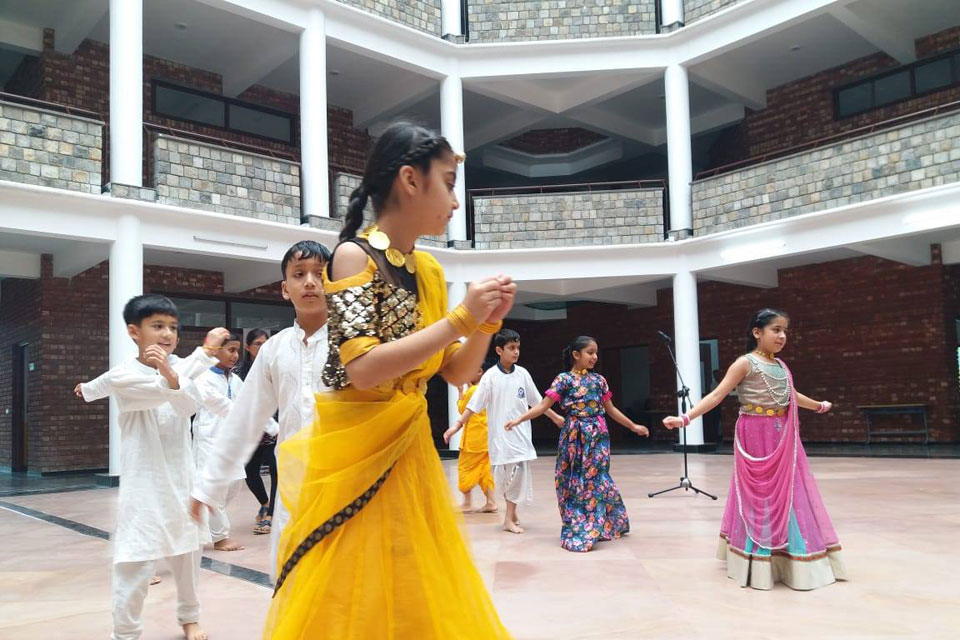 Performing Arts
Dance, Dramatics and Music classes are a hit among students and for good reason. Our professional dance instructors help children explore both Indian and contemporary disciplines. The experienced drama teachers engage children in a variety of acting skills. The OASIS has two sound-proof music rooms where students are taught singing. Instruments, including the guitar and drums. Hindustani and Western music both are encouraged. We have a budding and a promising student band in the making.